11/2022 Stabilplastik won the 3rd place in the TOP EXPORTER competition.
The competition is organized annually by the Association of Exporters in cooperation with Raiffeisenbank under the auspices of the Ministry of Foreign Affairs of the Czech Republic and is intended for all Czech export-oriented companies that export from raw materials to interesting final products.
The judges of the competition evaluate not only the economic criteria of export and the number of countries where the company manages to export, but also look at the exceptional stories behind their success in challenging foreign markets.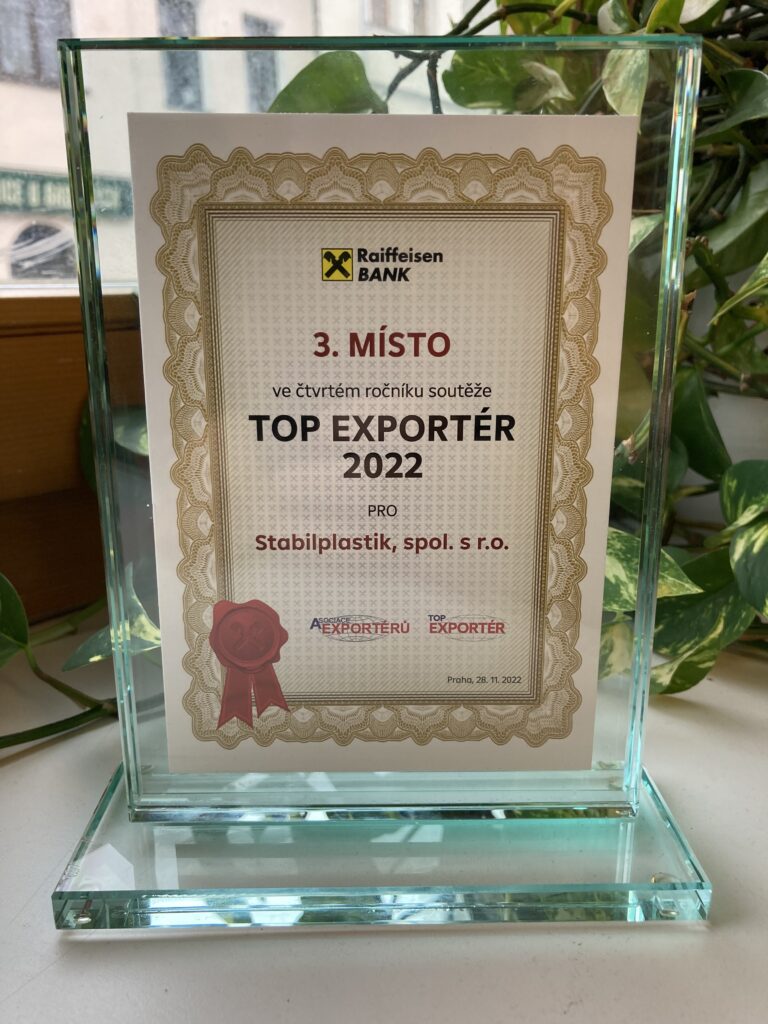 The award was received on 28 November 2022 from the Minister of Industry and Trade, Ing. Josef Sikely, Executive Director of Stabilplastik, Ing. Jan Suchopár and its majority owner, Ing. Josef Tobek. The handover took place at the Czech National Bank in the presence of leading figures of the Czech industry and banking.