We proudly announce that Stabilplastik is the only company from the Czech Republic chosen by the Ministry of Environment of the Czech Republic (Ministerstvo životního prostředí) to join our new minister, Mr. Petr Hladík, on his official trip to Stockholm, Sweden, where we will participate in a meeting of ministers of environment from various EU countries. Stabilplastik is a leading company that fulfills the principles of a circular economy. As the only of its kind in the Czech Republic, Stabilplastik specializes in the recycling of mixed plastic waste. Mixed plastic waste is a true problem, as it comprises the biggest share in sorted plastic waste.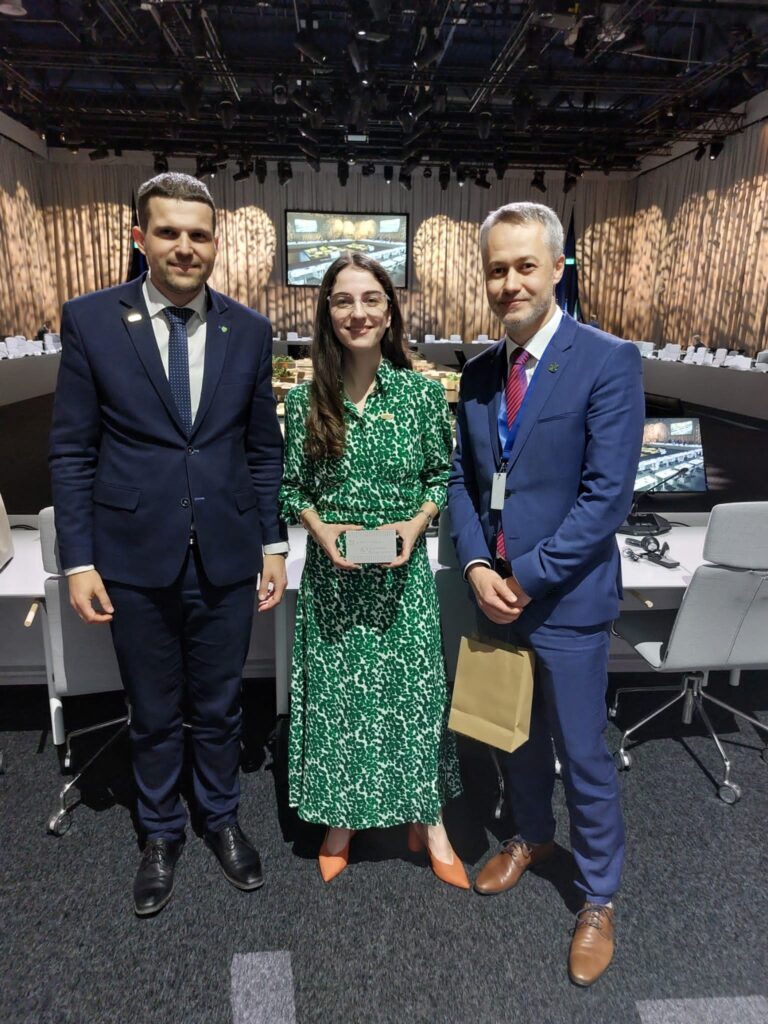 From left: Mr. Petr Hladík, Minister of Environment Czech Republic, Mrs. Romina Pourmokhtari, Minister of Environment of Sweden (holding a miniature of Stabilplastik's pallet), Mr. Patrik Luxemburk, COO Stabilplastik
Stabilplastik uses mixed plastic waste, a zero-waste technology, solar power and filtered sewage water from its own sources for the production of new products- mainly transportation pallets. Pallets made by Stabilplastik have a 77% lower impact on the environment compared to standard wooden pallets (LCA certification). Additionally, Stabilplastik is able to repeatedly recycle broken pallets and transform them 1:1 into brand new products that are durable, hygienic, stable in shape and resistant to humidity, insects, and fungi.

Thanks to our exclusive distributor in the Nordic area – Nortech-solutions.com – we started a successful cooperation with  Svenska Retursystem AB – the biggest pooling company in Sweden. Svenska Retursystem AB is well known for its sustainable model of business. As it can keep pallets circulating among its customers, it is an ideal partner for Stabilplastik because it can fully realize the circular concept of our pallets. On top of that, Stabilplastik has successfully conducted another experiment in circularity, whereby plastic waste of Svenska Retursystem AB is being utilised as an additive to the pallets produced exclusively for Svenska Retursystem AB– meaning that Svenska Retursystem AB is truly closing the loop.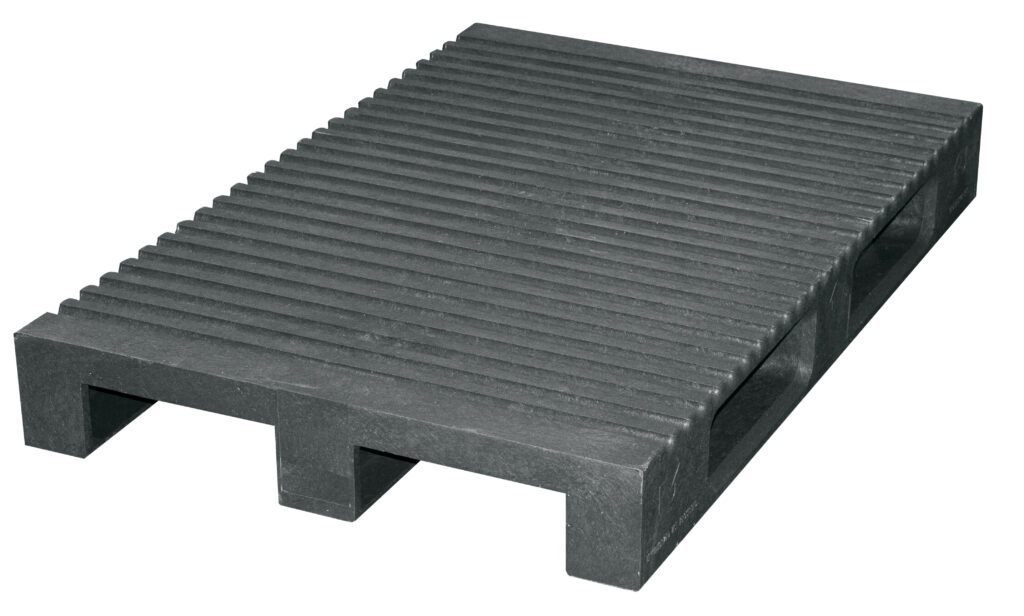 We are looking forward to meeting Mrs Romina Pourmokhtari , Minister for Climate and the Environment in Sweden, to present our business model and cooperation with Svenska Retursystem AB in detail. Sweden is a leader among European countries in the field of environmental protection, so we consider our participation in this meeting a great honor.